Mois de la Francophonie en Chine
Illustration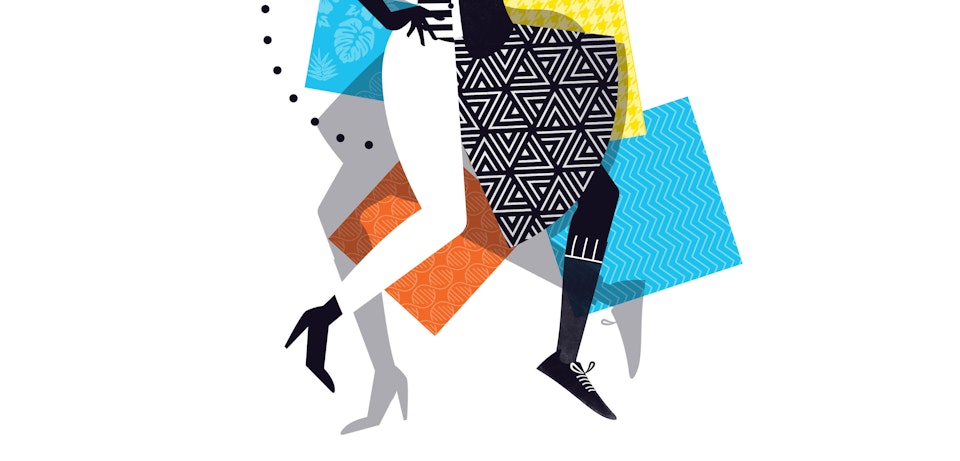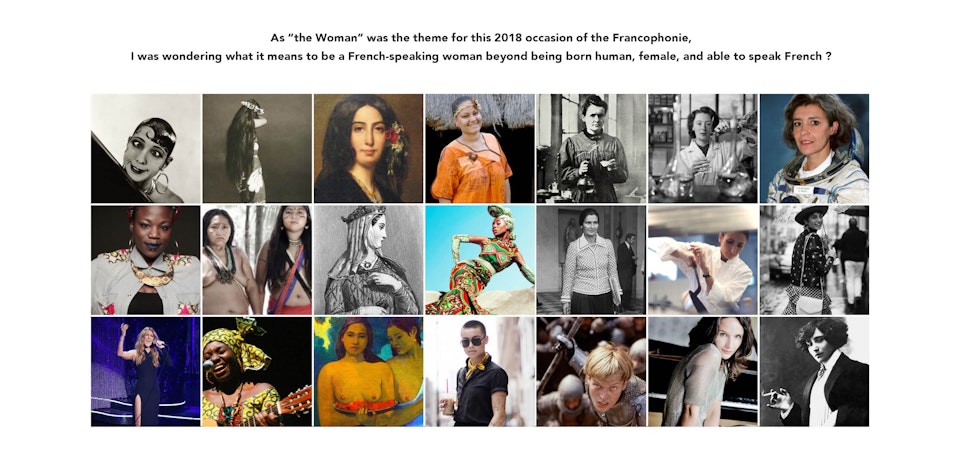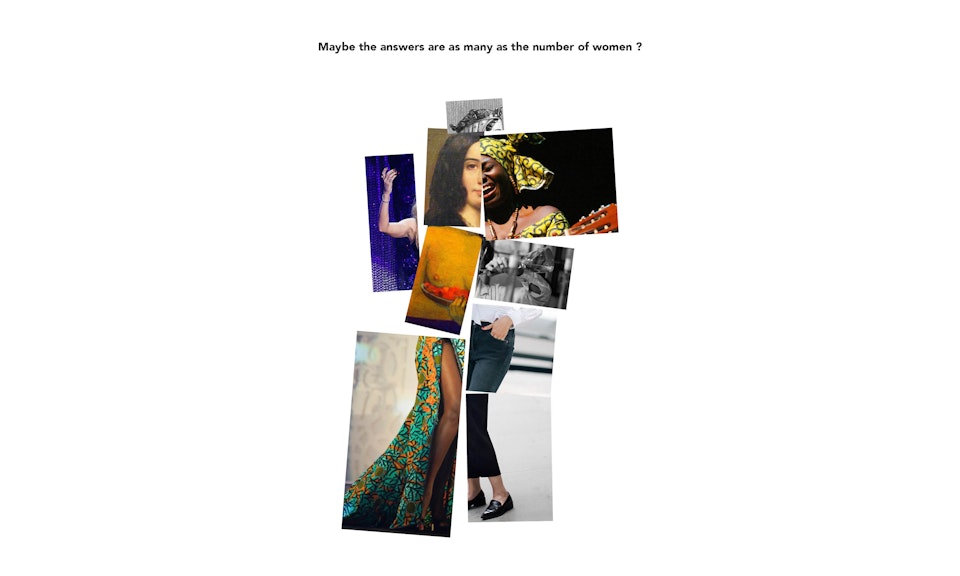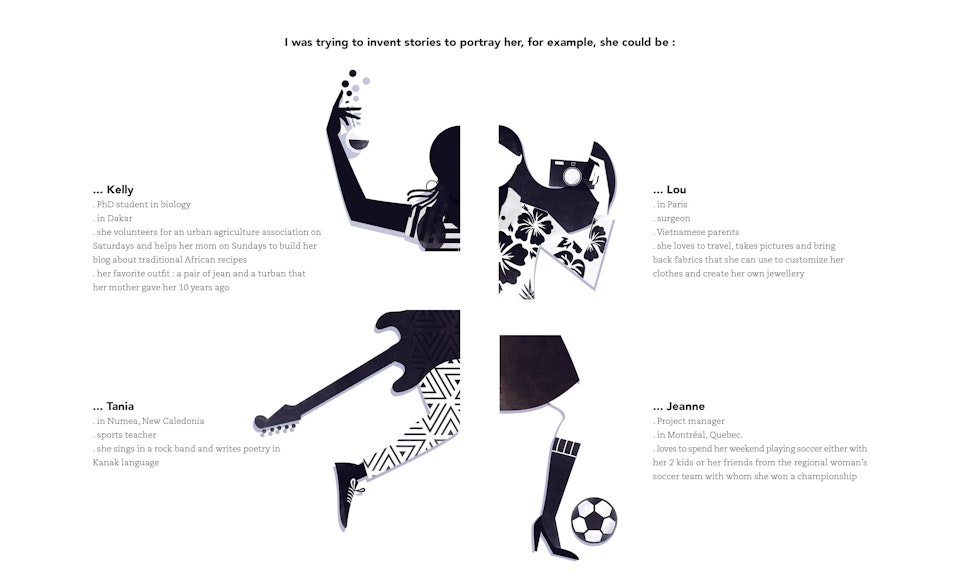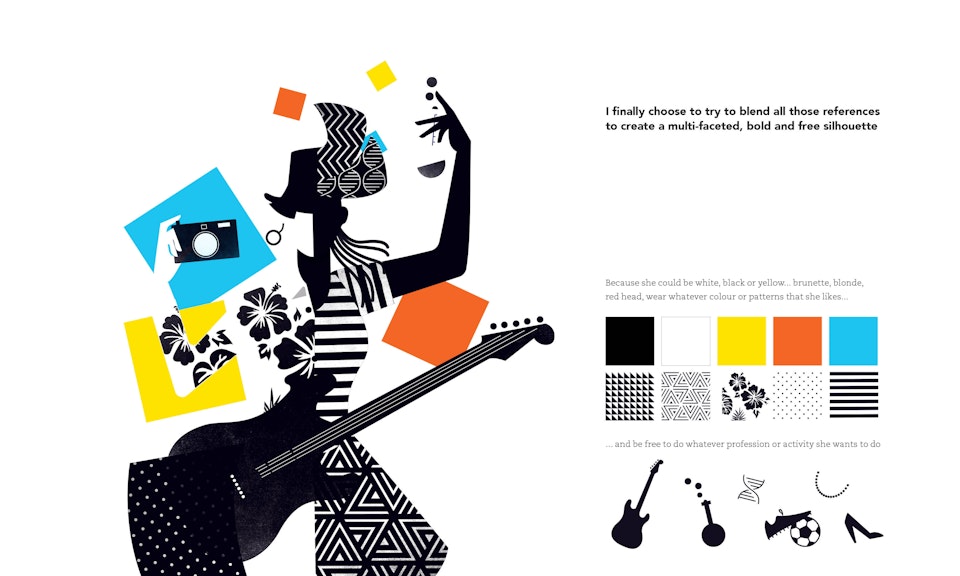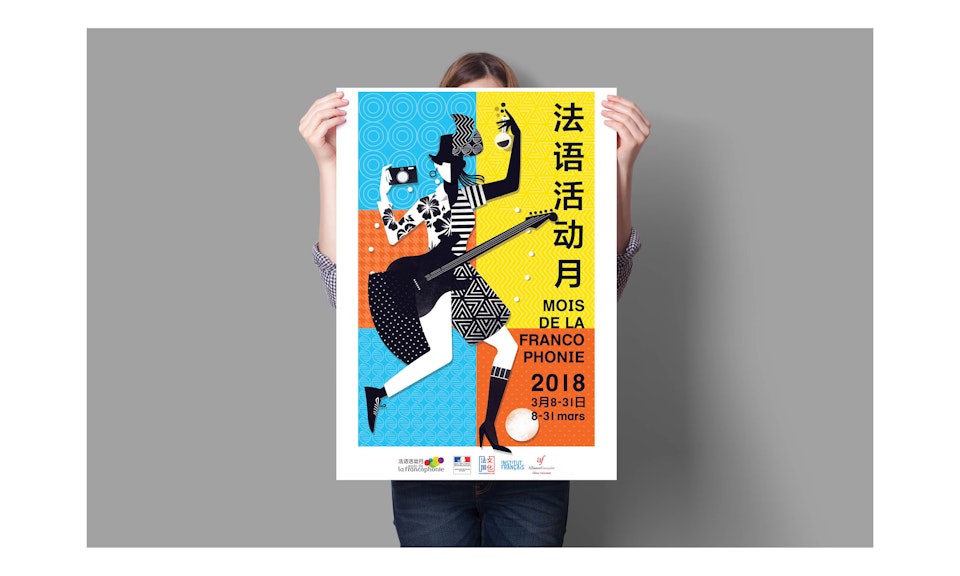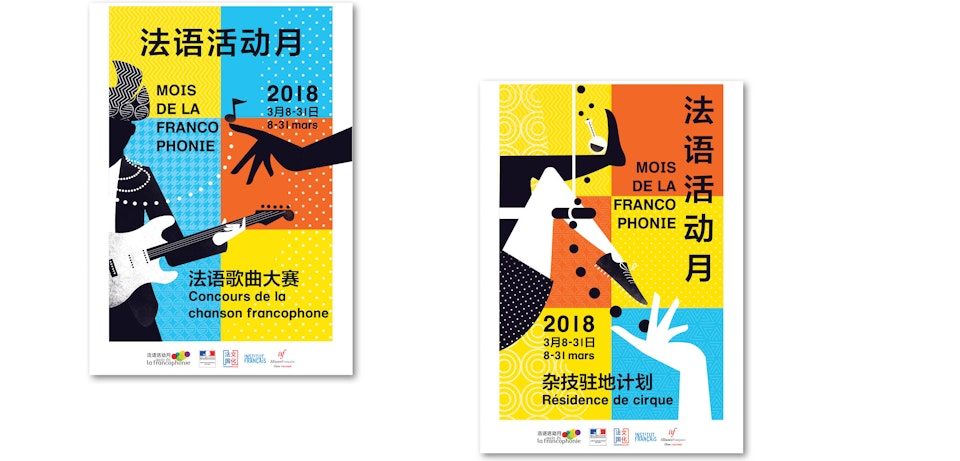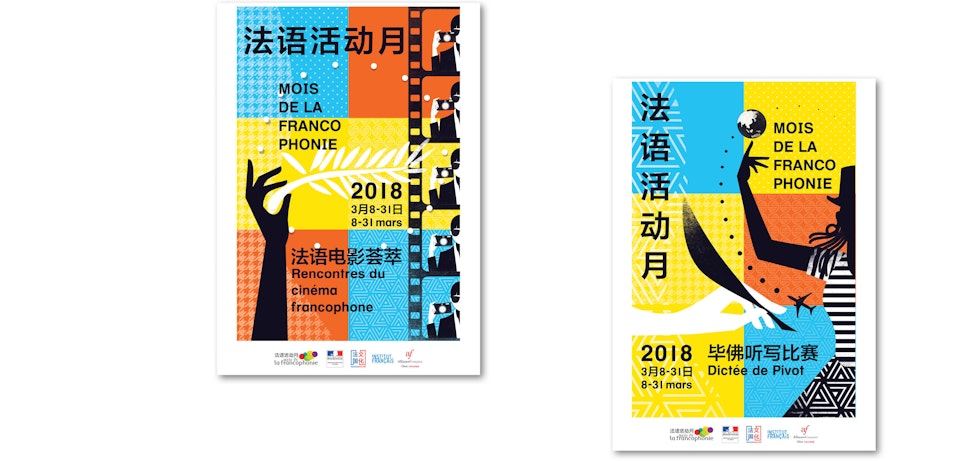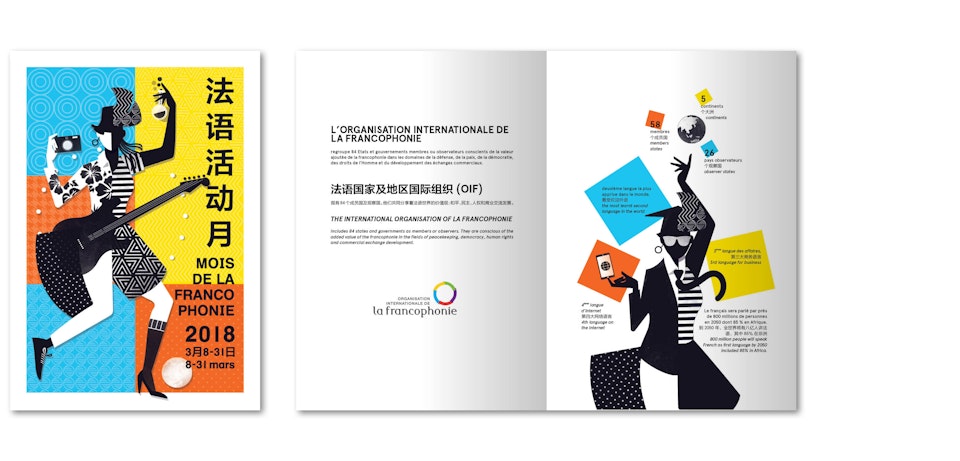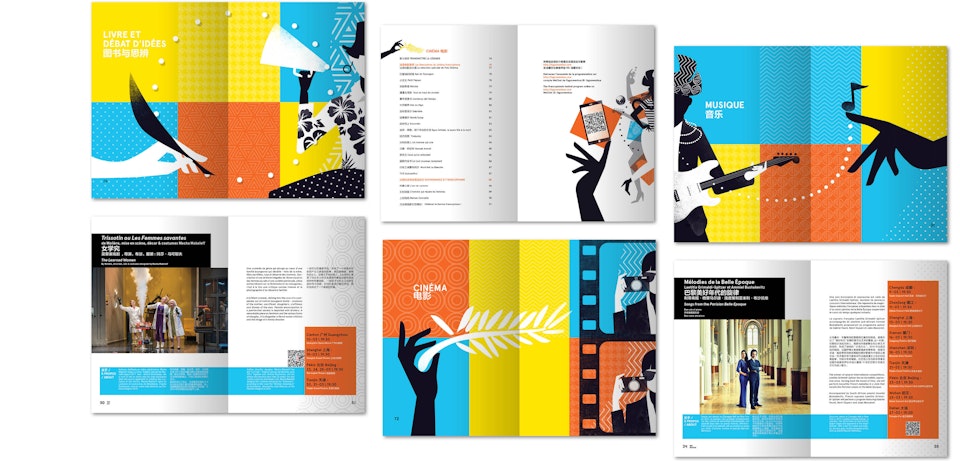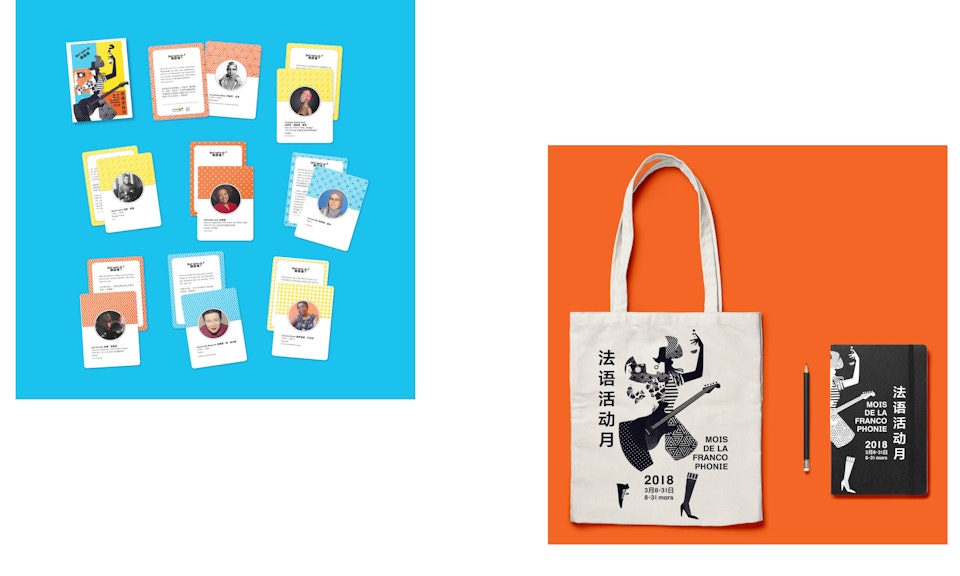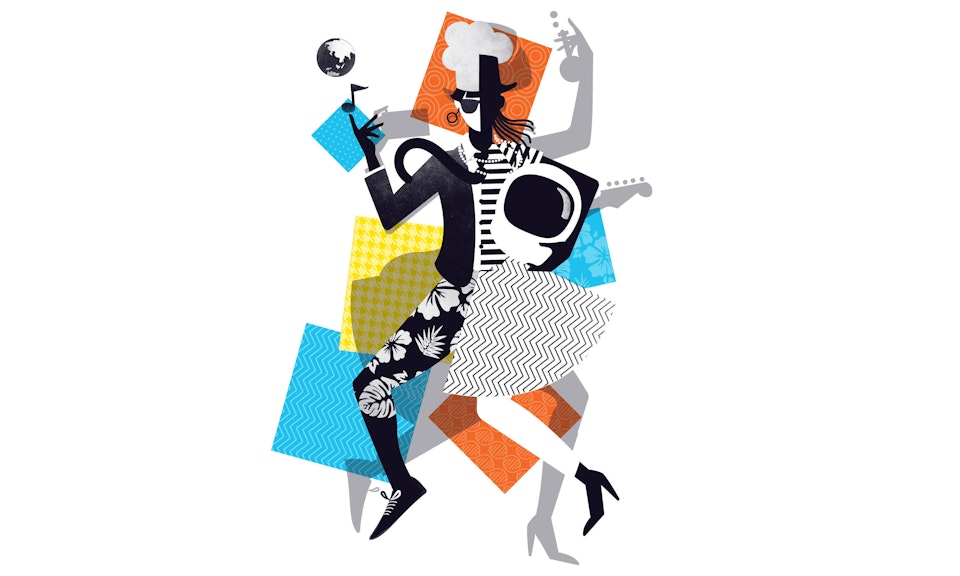 Mois de la Francophonie en Chine
Le Mois de la Francophonie (the French Language Appreciation month) celebrates the richness and the diversity of the French-speaking world.

The 2018 selection celebrates women. Whether they are business women, artists, scientists, writers, or daily heroes, I wanted to show for this new visual identity that women deserve we shed light on their actions. Women remind us that if all human beings are born free and equal in dignity and rights, they contribute equally to the gender balance.
To be a woman is first to be a human being. It encompasses an infinite mix, inspires values of respect, sharing and creation in a world where each and every one is free to thrive. Beyond words, if The Francophonie was an image, I would wish it to be one of a multi-faceted, beaming woman.

(won a bid) VISUAL IDENTITY . ILLUSTRATION . EDITORIAL DESIGN


FR :
Diverses, uniques et libres, les femmes (francophones) sont au cœur du Mois de la francophonie 2018. Qu'elles soient femmes d'affaires, artistes, médecins, scientifiques, auteures ou héroïnes du quotidien, les femmes méritent que la lumière soit faite sur leurs actions. Les femmes nous rappellent que si tous les hommes naissent et demeurent égaux en droits, elles ne sauraient être mises à l'écart.
Être femme, c'est être Homme. C'est porter en soi des métissages infinis qu'il tient à tous de s'inspirer, de réinventer, de respecter et de partager afin de créer, ensemble, un monde dans lequel chacun est libre de s'épanouir. Au-delà des mots, si la francophonie avait une image, j'ai voulu que ce soit celle d'une femme diverse et rayonnante.